About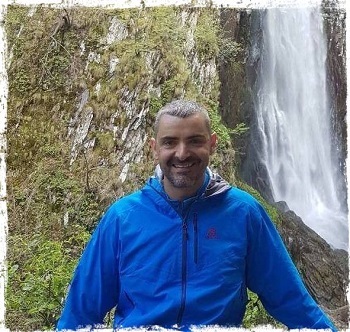 Hello and welcome! This site is a public aggregator and personal organizer for my research work and interests.
I work at the Department of Psychology, Panteion University, Athens, Greece, where I teach courses on Qualitative Research Methods, Systems Science, Psychology of Social Media, and Research Software. I also organize and facilitate participatory group workshops and interventions with students and the community. I have a special affiliation with the
Virtual Reality, Internet Research and Learning Lab
. I am also an Associate Editor of
Homo Virtualis Journal
.
I consider myself as a
Researcher-Practitioner
and I realize these two dimensions as nurturing each other. I have an
interdisciplinary research background
(psychology, psychotherapy, complexity theory, computer science, learning sciences). My approach to research and teaching is
participatory, design-based, and practice-focused
. I am a licensed psychologist and a certified group psychotherapist and adult educator.
Research interests include, among others:
Systems theory and practice (second-order cybernetics)

; complexity epistemology and applications on psychology, education and research.


personal development and building resilience in complex techno-social systems; participatory group interventions

Community empowerment; reflective practice and peer learning networks;

Connected learning and digital storytelling.

digital cultures; the psychology of the networked life; learning communities and rhizomes in modern techno-social landscapes.

Qualitative research methods, Grounded Theory, participatory and community-based research methods, multimodal and art-based methods. Research as a transformative practice.
My PhD thesis focused on the study of
learning as an acculturation process
in the context of a virtual community of practice. My research approach in this thesis introduced an innovative remodeling of Grounded Theory that incorporates conceptual network analysis techniques and community detection algorithms (
Networked Grounded Theory
).

For a clearer picture of my approach to teaching take a look at the projects, at the publications and the presentations sections in this site. To have an idea about what inspires me in the "fast-forward" moving networked world we all live in today, take a look at my quote blog.